Is it possible? Yes, Tequila in margaritas is good, healthy, and embraces numerous health benefits for you. It may be shocking for you, after retrieving odd things about tequila from your friends or relatives.
Enjoying tequila includes some benefits as well for the human body.
When it comes to low carb drink option, it takes its place. But It could also give you a bitter experience if you made it improperly.
So the margaritas drink ingredients must be properly mixed.
Benefits of Tequila in Margaritas
Before adding tequila or making margarita , lets explain what your margarita is and how its made. The series of benefits through properties of tequila ensure to add it comfortably.
So lets know more about it.
What is the Margarita mix?
Margarita is known as a type of cocktail, which is made through a right mixture of primary tequila, lime juice and triple sec and often served with sprinkles of salt or sugar.
It is usually shaken with ice and serve, while some people prefer it without ice or some love frozen Margaritas.
What is the classic margarita mix made of?
To prepare proper classic margarita mix, ingredients should be about 3 ounces of your margarita mix, 2 ounces of tequila (silver) and one ounce of triple sec. By shaking it up with ice and now serve it with a fresh lime wedge.
How does tequila make?
Tequila is made from the nectar of a blue agave plant.
How strong is your cocktail, let's use a simple formula for finding out the cocktail proof:
(Liquor volume x alcohol content/ total drink volume)x 100 = It is the percentage of alcohol in your cocktail.
---
Ingredients for Margaritas mix:
Tequila– reposado or silver: These are the basic tequila, used in margaritas. But you can mix your type of tequila.
Orange Liquor- Either Cointreau or Triple sec.
Fresh Lemon juice
Agave or Simple Syrup – To make a sweeter margarita, you can add this. It is better to add some sweetness to balance the tangy taste of the lemon juice.
Sugar or Kosher salt
---
How to make your classic margarita mix healthy?
Need not to mix anything, to enjoy the refreshing taste of the classic margarita. The cocktail is so easy to make at home.
The recipe of a simple margarita is made with a combination of triple sec and tequila, agave for making it sweeten, and fresh lemon juice for a tangy taste.
Classic Margarita mix Ingredients
Tequila:1.5 ounce
Triple sec 0.5 ounce
Lemon Juice 1 lime or 1 ounce
Agave 1 ounce ( or simple syrup)
⅛ teaspoon kosher salt
Lemon wedges.
Combine and shake or stir all the margarita ingredients in your drink shaker or jar or glass,
Then rub a lemon wedge over the glass's rim and now dip it into coarse salt. Add some ice into your glass.
Now pour the mixture into a glass. Put a lemon wedge on the edge of the glass or jar.
Serve with Chips and Guacamole, Salsa or Queso and Enjoy.
---
11 Health Benefits of Tequila in Margarita mix
Undoubtedly, the heavy consumption of alcohol is surely harmful. On contrary do you know the benefits of drinking tequila in small doses for your health?
Maybe you wonder about hangovers. No doubt, tequila will make your morning will be rougher if it is overconsumed.
So, what if you drink tequila just for its health benefits. Here is the good side of tequila backed by some studies.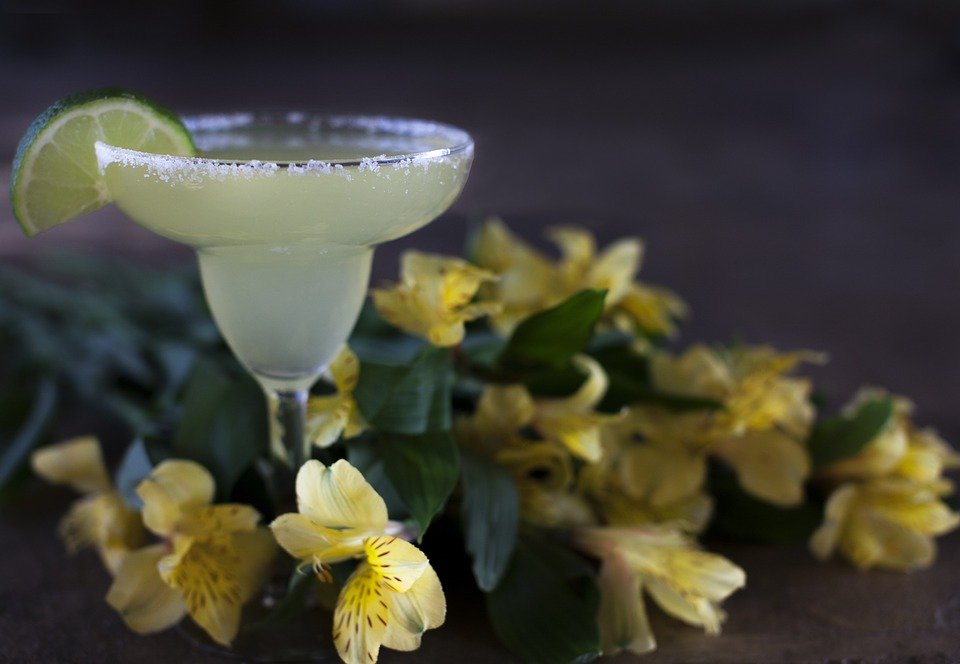 Let's learn more about the integrated health benefits of drinking margarita as well as tequila.
As tequila is the main component of margarita mix, so health benefits of tequila makes the drink quite drinkable.
1. It is a source of Vitamin C
The margarita mix, include fresh lemon juice in the ingredients. The lemon water nurtures the source of Vitamin C.
You need at least 1 ounce of fresh lemon juice for one glass Margarita. It fulfils 13 % need of your daily intake of rich Vitamin C.
2. Tequila is effective for bones
According to the recent study conducted at CRAS (Centre for Research and Advanced Studies)in Mexico, drinking tequila is quite good for your bones.
The main reason behind its benefit is a substance found in the agave, tequila plant. It helps to improve the absorption of minerals, calcium, and magnesium. As a result, tequila boosts the health of your bones.
3. Gluten-Free option
There are a lot of people who are quite sensitive to grains and here alcohol is not from them. But need not worry, while drinking a margarita.
A classic margarita mix, include tequila in its ingredient, and tequila is not prepared from grain. It is prepared from the blue agave plant, which makes it completely gluten-free.
4. Tequila Helps in Digestion
Taking a tequila shot minutes after your meal is good for your digestion as well. Some theories suggest that a small drink just before a meal to boost your appetite and metabolism and a shot after a meal to help your digestion has good results.
There are high levels of insulin is contained in the agave tequila plant. It promotes better digestion by developing good bacteria.
Hence, the Classic Margarita mix can be called an excellent beverage, better to drink after a heavy meal. Add tequila to help body metabolism in processing the meal.
5. Curb sleeping problem
A shot of tequila calms the nerves, benefits and relax your body. So, if you ever feel trouble in sleep, the tequila may work for you.
Tequila works for insomniacs. But we suggest not to be highly dependent on it. Talk to your doctor.
6. It is probiotic
Might be you know this. No!
Look, Probiotics are known as the healthy bacteria in our intestines.
They are quite responsible for the immunity of the body and keep it healthy. Actually, fructans in tequila supply probiotics.
So, a small amount of tequila helps to boost your immune system.
Have it!
7. Tequila benefits weight loss journey
Most of the time, before having any food or drink, you are always concerned about your commitments. You resolve dropping weight. Here, drinking tequila will not affect the weight loss journey.
Among various health benefits of margarita, it is also helpful in weight loss.
Margarita filled with tequila does not contain artificial sugar, it only has natural sugar due to tequila, which is prepared from the blue agave plant.
It will not increase your blood sugar. So, you can sip a margarita with a small amount of tequila to push your weight loss goal.
How does tequila work for reducing weight?
New research showed that agavins, the sugar found in the tequila (agave) plant, helps to low blood sugar levels. Agavins directly produce benefits for people, make them feel fuller, and have less diet which results in natural weight loss.
Usually, it is not recommended to drink alcohol, if you are on a weight loss plan. Remember, it is a fact that liquid calories can go down easier than you think.
Thus, in case you need to manage your daily consumption of tequila so that benefits from the weight loss features of agavins, a kind of sugar in your tequila.
You better not get confused it with agave nectar. Agavins do not raise your blood sugar levels, as they contain a less refined molecular structure.
Thus, in comparison to other alcohol sugars, many of its calories pass through unused. It also increases the metabolism and benefits of dissolving fats.
8. Reduces LDL Level
Bad cholesterol or LDL level, causes the accumulation of plaque in human blood vessels.
A study suggests that the tequila plant may decrease the body's LDL level and reduce the probability of heart attacks. So, tequila accentuates several other health benefits of margaritas.
9. Tequila benefits in boosting Calcium Absorption
The tequila plant " agave" boosts calcium absorption in the body. The health benefits of tequila comprise – preventing the risk of osteoporosis.
Tequilla plant includes fructans, which saves your bones by increasing calcium absorption.
10. Helpful in level 2 Diabetes
Another health benefit of Margarita, it helps people with level 2 diabetes.
As per the American Chemical Society, the tequila plant's agavins lower blood glucose levels but also increase the insulin level in your body.
11. Useful in treating Colon Diseases
Researchers found that the blue agave, the plant from which tequila is made, helps potentially in better delivery of the drugs to your colon, for treating IBS, Crohn's disease, colitis, and even cancer.
Yes, it is a healthy life served in a tequila glass.
In Conclusion
Yes, it is a healthy life served in a tequila glass.
Thus, health benefits depend on how much tequila you add to your margarita mix as ingredients.
Margarita is a good option for you. So, it's better to have good taste rather than have a hilarious buzz.
All the mentioned health benefits of tequila in Margarita are something, of which you should be aware.