Smoking may increase more risk of Coronavirus Infection
Smokers will be at more risk of adverse effects of coronavirus than nonsmokers. In case you smoke or vape, if your lungs get exposed to infections or flu, the results may be more serious for you.
Even mild inflammation can be more damaging to the lungs' delicate nature. Studies establish the relation between lung damage and increased proteolysis.
Recently WHO official claimed smoking may be a reason for high death rates in China's coronavirus outbreak. There may be a link between smoking and coronavirus.
Amid the buzz of developing coronavirus vaccine, COVID19 records more than 800000 cases and 38000 deaths, including more deaths in Italy and Spain.
Are Smokers at risk for Coronavirus or COVID19?
A study in China shows that men were more hospitalized than women for coronavirus infections. The scientists observe the fact and say, it may indicate that more men smoke in China than women.
Many researchers suggest the origin of coronavirus has yet to be concluded.
Amid global health unrest, the executive director of WHO's Health Emergencies Programme, Michael Ryan said in Geneva's News conference
"If you looked at any infectious lower respiratory pathogen, I think it tends to obviously affect people in their older age and certainly those with chronic obstructive pulmonary disease"
Read more: New cases of patients testing positive even after testing negative previously
"So it goes without saying that smoking is a risk factor for severity of any lower respiratory tract infection, and we would expect it to be no different here" he further added.
"It's an excellent hypothesis, but one that is unproven,"
Although Ryan defined connecting deaths due to coronavirus transmission with smoking rates in men and women, the link is yet to be proved. It also lands more risk to smokers, as they may at risk for coronavirus transmission.
The viruses can target one group specifically more severely than others.
In 1918 flu, it affected young adults and reported 50 million deaths worldwide. The Zika Outbreak in the year 2015-16, had an unprecedented effect on pregnant women, which attacked the fetuses' brain.
A reporter asked Ryan about the probability of the smokers of coronavirus symptoms in comparison to non-smokers.
Ryan said smokers have a higher risk of getting negative results of coronavirus infection and specifically secondary bacterial pneumonia.
He also added that we have witnessed a substantial difference between males and females affected by severe coronavirus transmission. There is a difference between male and female smoking habits in China.
People with diabetes or cardiac diseases are found to have more risk of developing symptoms of Wuhan Coronavirus.
We know that viruses can trigger a heart attack or stroke.
ERIN MICHOS, JOHNS HOPKINS MEDICINE
Smoking may play a role in the severity of infections caused by the coronavirus in China and merits more study, a WHO official said Friday.
Who says, smoking could increase the risk of developing severe coronavirus illness.
Look, Smoking is related to the high development of ARDS (Acute Respiratory DistressSyndrome) in your body having the risk of severe infection, blood infection (non-pulmonary sepsis ) or blunt trauma.
A study shows " smokers especially former smokers may be more risk to 2019-nCov and have infection paths different from non-smokers. "
Chinese men have had more severe cases of the coronavirus than women and also smoke at higher rates, Michael Ryan, executive director of the WHO Health Emergencies Programme, said at a press conference in Geneva.
"It's an excellent hypothesis, but one that is unproven," Ryan said. "There will be a lot of interest in looking at smoking as a risk factor."
How to prevent coronavirus transmission?
Smokers may have more risk of coronavirus transmission.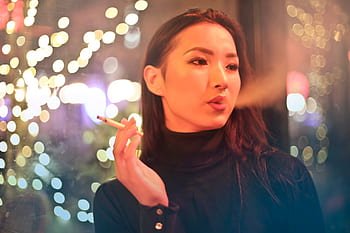 A much weaker cardiovascular system in coronavirus (COVID-19) patients having a history of using tobacco could risk them to severe symptoms of coronavirus, thereby it increases the probability of death.
A study, published in the Chinese Medical Journal, found COVID patients with a history of smoking had about 14 % higher risk of experiencing pneumonia. It emboldens the fact about a link between smoking and coronavirus in recent cases.
As per the JAMA study, children between 1 to 9 years have a 1 percent rate of coronavirus transmission with no deaths.
8 percent of the people in their 70s having the coronavirus transmission, died while the rate of death increases to 15 percent for people in the 80s.
Key Findings From the report of the Chinese Center for Disease Control and Prevention Source: JAMA Network
The case-fatality rate of coronavirus 2019
2.3% (1023 of 44 672 confirmed cases)
14.8% in patients aged ≥80 years (208 of 1408)
8.0% in patients aged 70-79 years (312 of 3918)
49.0% in critical cases (1023 of 2087)
Michael Mina, an assistant professor at Harvard, says Wuhan Coronavirus (COVID19) comes to become more dangerous with age. There is an increase in the mortality rate in the age group between 40 to 80 years.
According to a published in The Journal of the American Medical Association, initially, 80 percent of the reported coronavirus cases have appeared to be mild. Further 20 percent of patients had severe or moderate symptoms, including organ failure, pneumonia, and breathing.
Still, With no strong fact of a relationship between the severity of coronavirus and smoking, no conclusions can be established.