What is a novel coronavirus?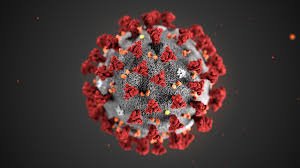 Coronaviruses are known from a large family of viruses, responsible for causing illness in humans and animals. The new coronavirus symptoms have not been experienced before. The virus causing COVID-19(new coronavirus name) is not found similar to coronaviruses, usually circulates among humans and cause common cold like mild illness.
What is the origin of the coronavirus?
The COVID 19 is a betacoronavirus, like SARS-CoV and MERS-CoV. The targeted analysis of the virus's genetic tree suggests it originated in bats. But it's not yet clear whether the virus came directly from virus or through the intermediary animal.
MERS-CoV, a bat origin coronavirus infected people via camels, while SARS-CoV, similarly a bat origin coronavirus infected people via civets. The origin source of the Wuhan coronavirus transmission is yet to be identified.
Early on, many of the people affected by coronavirus transmission in Wuhan, China, were found some link to seafood and live animal market. It suggested that new coronavirus spread through animal to person.
But with new coronavirus updates, the frequent cases of the people infected with coronavirus transmission even after not having exposure to the animal market indicated a person to person transmission of the novel virus.
Claims are being made, that novel coronavirus was originated from, Wuhan lab, China. Bur recent research shows that COVID 19 was not escaped from Wuhan Lab, rather it is naturally originated.
Various government agencies and public health officials are restlessly working for identifying the actual reason for virus spread, causing COVID-19.
Any other coronaviruses symptoms in the past?
MERS (Middle Eastern respiratory syndrome) and SARS (Severe acute respiratory syndrome) both have been caused by coronaviruses, which came from animals.
MERS has a more deadly impact than SERS, it reported 35% ( 2500 persons)of total affected people, while SARS also caused global panic affecting more than 8000 people and reported more than 750 people deaths.
Is COVID-19 the same as the SARS-CoV or MERS-CoV?
No,
The new Wuhan Coronaviruses belong to the same coronavirus family causing illness in people as well as in animals, that usually circulate among animals i.e. cats, camels, and bats.
The updates on recently emerged coronavirus(COVID19) are not similar to the coronavirus which caused SARS (Severe Acute Respiratory Syndrome) or MARS (Middle East Respiratory Syndrome).
One Genetic analysis indicates, COVID 19 is quite related to the last SARS-CoV, which caused respiratory illness to all infected people in the year 2002-2003.
Timeline of Coronavirus Spread
How did COVID19 symptoms progress?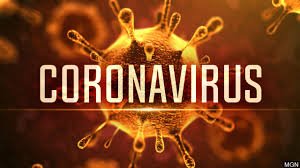 December 31
China informed WHO about different cases of unprecedented and unusual pneumonia in people of Wuhan, in central Hubei province. The virus outbreak came into the knowledge of the WHO.
---
January 7,
According to the WHO, a novel virus was identified and was named 2019-nCoV. It was found that it belongs to the same coronavirus family which included the common cold virus and SARS.
---
January 11,
China announced the death of the first Chinese citizen, a 61-year-old man. He died due to heart failure, after admitting to hospitals after deteriorating symptoms of the virus.
---
January 13,
The WHO reported the first case of coronavirus, outside mainland China.
---
January 30,
The WHO declared the coronavirus outbreak as a global health emergency.
Philippines and India also confirmed their first case of the coronavirus transmission.
---
Is there any update about the coronavirus vaccine?

With the Wuhan coronavirus outbreak, the health officials have been working over the Coronavirus vaccine. But still, there is no update till now.
Let's explore it with global efforts for coronavirus symptoms and prevention.
According to the WHO, it may take 18 months to make coronavirus vaccine publically available.
The full RNA sequence of the SARS-CoV-2 virus was shared publicly by China in the first half of January.
It kickstarted the research for developing vaccines all around the world, including the University of Queensland, institutions in the US and Europe
By late January, researchers in other countries, for the first time, got access to a live sample of the coronavirus.
Using this sample CSIRO's, researchers in Geelong could start to understand the facts and characteristics of the virus.
A new Update for Coronavirus Vaccine:
China is engaged in developing the first (COVID-19) Coronavirus Vaccine.
According to the country's vice minister of Science and Technology, Xu Nanping, By the end of April, the Coronavirus Vaccine will available for a clinical trial. Still, more coronavirus updates are to come.
Is coronavirus worse than normal influenza?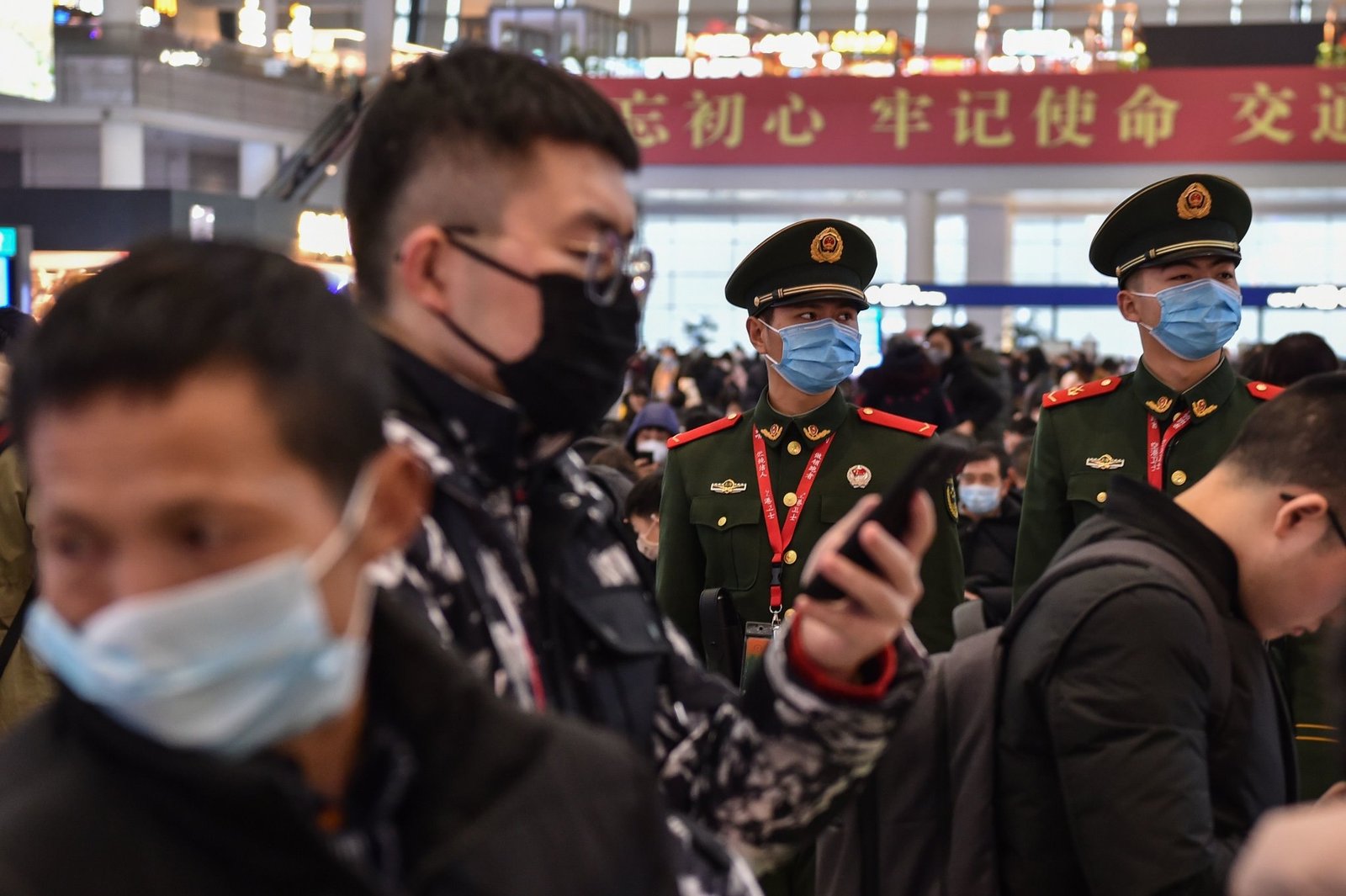 COVID19 is proving a global panic and costing thousands of lives around the world. With accentuating coronavirus transmission, research, and development exploring new dimensions.
Another key difference between normal influenza and coronavirus, we don't have any vaccine yet for coronavirus. It has become more difficult to protect people suffering from existing immune or respiratory problems.
WHO and CDC recommendations include hand washing, avoidance of close contact with sick people and use further preventive measures.
The mortality rate due to coronavirus transmission is around 4 percent, in Hubei province, an epic center of coronavirus outbreak.
While having a comparison to seasonal flu, it has a low mortality rate of 1 percent and causes nearly 400000 deaths every year globally.
How many countries have been affected by coronavirus symptoms?
April 1, 2020, After China, the world's second most populated country, India has confirmed more than 1700 cases of coronavirus transmission and 38 deaths
Till April 1, the COVID 19 outbreak has infected more than 800000 people globally. In mainland China, more than 3500 deaths and  100000 cases of coronavirus transmission have been reported.
The situation went so worst in Italy and Spain. Itlay has lost more than 13000 lives due to COVID 19 effect while Spain records around 9000 deaths till the end of March.
The coronavirus has affected more than 170 other countries.
The most affected countries include the USA, UK, France, Germany, India, South Korea.
Furthermore, the USA has recorded more than 200000 cases of coronavirus, unfortunately with 4000 deaths so far.
India yet far from the 3rd stage of coronavirus and confirmed 41 deaths due to COVID transmission.
How many Wuhan coronavirus cases have reported?

Amid Coronavirus unrest, coronavirus cases have also increased in India.
The Wuhan coronavirus outbreak  (COVID-19) has affected more than 170 countries around the world.
Till, April 2, More than 900000 cases of Coronavirus transmission in humans and 46000 death have been reported so far.
The novel Coronavirus has been proven to be a public health concern. Yet the cause and effect are to be unfurled, the agency says.
Coronavirus symptoms and prevention
Since, the Wuhan, China coronavirus outbreak, there has been panic around everywhere about its early symptoms and preventive measures. WHO and other public health institutions are releasing every new coronavirus updates useful for the people.
How does new Coronavirus spread in humans?
The people who are in close contact (within about 6 feet) with one another, may get infected with coronavirus transmission.
Human to Human transmission of the virus
Till, the new updates on coronavirus, most cases are experienced with a fact that coronavirus is transmitting through human to human.
The people who are in close contact ( within about 6 feet) with one another, may get infected with coronavirus transmission in humans through infected respiratory droplets while someone sneezes or coughs.
These droplets may land in the noses or mouths of people standing nearby or be inhaled into the lungs.
Spread through infected objects or surfaces.
A person may get infected with coronavirus transmission (COVID-19) by either touching an object or surface that may have the virus on it. But it has not been thought to be a core way of spreading coronavirus transmission in humans.
Symptoms of Coronavirus
The COVID 19 (Coronavirus) symptoms can be seen from mild illness like common cold to pneumonia. In some cases, people may get affected very quickly, while others may recover easily.
People affected with coronavirus transmission may experience:
• Fever
• Breathing problem
• Flu-like symptoms i.e. fatigue, coughing, and sore throat.
How serious are the new coronavirus symptoms?
Virus transmission takes effect differently on people. In case some are highly contagious, while some have slow or less impact.
Apart from it, one factor that also makes it either dangerous or curable is, whether the spread of viruses sustains or not over multiple generations of the people.
In the case of the Wuhan coronavirus outbreak, the virus seems to spread easily and sustain in Hubei and several parts of China.
The WHO has associated its highest warning level with the Wuhan coronavirus outbreak similar to swine flu in 2009, polio in 2014, Ebola in 2014 and 2019, and the Zika virus in 2016.
Coronavirus Precautions
How can you prevent coronavirus transmission?
Precautions for Coronavirus
With relentless efforts and research, the coronavirus vaccine will be available soon.
But till now with updates on new coronavirus, no vaccine for the virus causing COVID19 is available.
WHO has issued precautions to prevent coronavirus transmission to follow, for preventing the coronavirus transmission in humans. These preventive actions help in exposing the human body to the spread of infected airborne particles or respiratory diseases:
CDC guidelines to prevent new coronavirus transmission:
Better to avoid having close contact with the people suffering from coronavirus symptoms or sick.
Stay home if you are sick.
Do not touch your eyes, nose, and mouth without cleaning hands
Cover your sneeze or cough with a tissue, and it in the trash.
Disinfect and Clean objects and surfaces usually exposed to frequent use.
It is important to wash your hands with soap or with hand sanitizer (60% alcohol-based) after using the toilet, before having food and after sneezing or coughing.
How to prevent coronavirus, in case you are sick?
If you are sick, then it's suggested that you should take care of yourself more attentively to prevent COVID 19 symptoms.
If you have been doubtful about infecting with the novel virus causing COVID 19, or normally sick, then you need to take care to prevent it from spreading to other people.
 Stay home and take medical prescriptions: Do not go outside, except for reaching medical care. Avoid public transportation and public areas.
Separate yourself and stay in a specific room; also use the separate bathroom( if available). Don't touch your companion pets while you are sick.
Take precautionary steps by calling your doctor in advance, that you may have COVID symptoms. It prepares them to arrange necessary steps to prevent other people from getting exposed to the virus.
Use a face mask: Use a face mask or prefer n95 masks for avoiding COVID whenever you are surrounded by other people or pets.
While coughing or sneezing, cover your nose and mouth with a tissue.
Wash your hand every time you use the bathroom, before food and after coughing or sneezing. Use soap or alcohol-based hand sanitizer( 60-95% alcohol).
Avoid to share your personal household items like eating utensils, cups, towels, or beds with other people or companion pets in the home. Wash these every time you use them.
Clean high touch surfaces like counters, table knobs, phones, bathroom fixtures, keyboards, tablets, toilets and bedside tables every day in your home. Use a household cleaning spray with informative labeled suggesting instruction while using it.
It is better to monitor every symptom you face these days. But don't wait to take all your effort. Call the doctor if your symptoms get worse. It may be COVID19 symptoms.
Persons confirmed with COVID 19 symptoms should stay under coronavirus isolation precautions until the risk of its secondary transmission keeps continuing. Discontinuing home isolation will vary from case to case.
Risk of Coronavirus transmission from products shipping directly from China.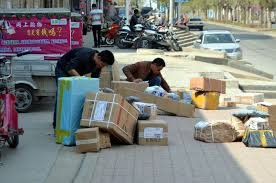 Till now, there is more uncertainty about the spread of new coronavirus (COVID-19). The virus causing COVID-19 is genetically related to both MERS-CoV and SARS-CoV. They both were betacoronavirus- origins in bats.

It is not ensured how the coronavirus will further spread, It may be in the same way as MERS-CoV or SARS-CoV. But here, mere predictions can be derived from the last information gained from these earlier coronaviruses outbreak.
The poor survivability of (MERS-CoV and SARS-CoV ) coronaviruses on object or surfaces, indicates less speed of its spread via packaging or products, that ship over days or weeks in encompassing temperature.

Most cases of Coronavirus suggest that coronavirus transmission is a result of spread through respiratory droplets.
At present, there are no updates or evidence about COVID 19 (coronavirus ) transmission through imported goods.